I know the Focus ST forums have lots of photos posted of Focus ST's with rivets in the grille, or with a black plate behind the grille that is drilled to hold the plate instead of the bumper. But I don't really see Fiesta's arriving that way. They seem to be either arriving, with or without a front plate.
The Focus ST plates are smack dab in the middle of the grille so that's the only place they would be riveted. It looks even worse than the Fiesta front plate... If you look closely you can see that entire middle part of the grille is solid (it's not a black plate behind the grille), that's because that's where the plate goes. So the plate doesn't actually block any airflow, it's that way with or without the plate. You can see in this picture the owner found a better front plate solution.
It's the same with the Fiesta, the bottom part of the big grille is solid so the plate isn't blocking any airflow. The unfortunate part for people that want to remove the Fiesta plate is that most of it is on the painted part so that's where it's drilled and riveted. If it was drilled at the grille it wouldn't be real noticeable if it was removed.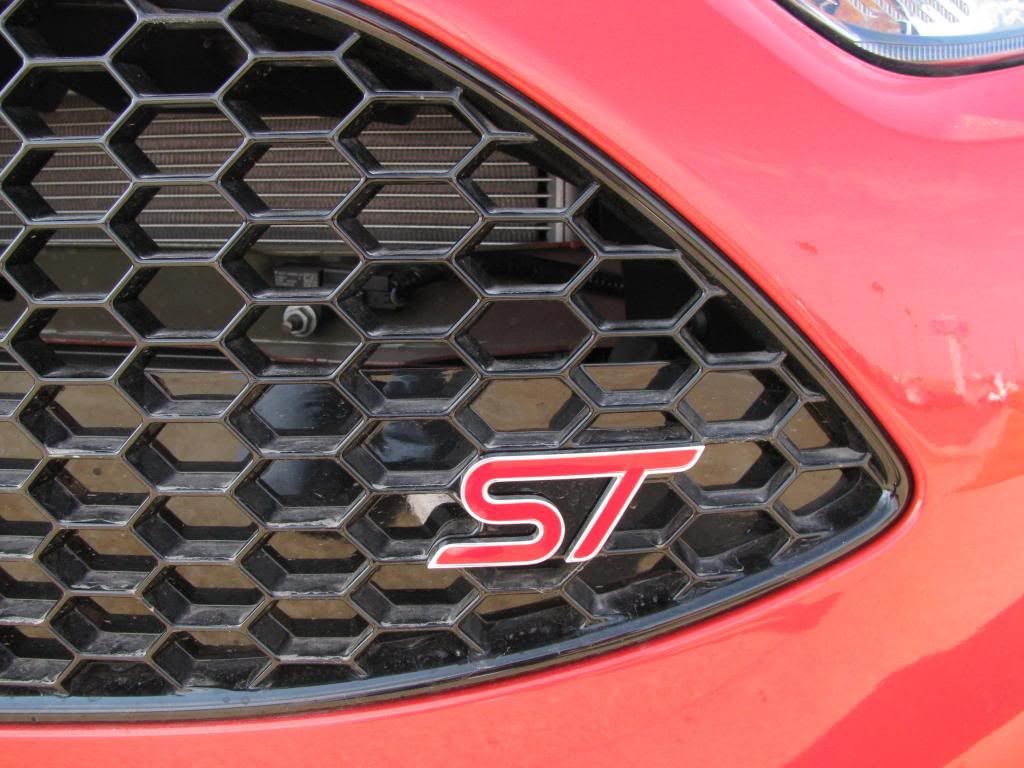 Mine is riveted on, and Arizona only gives you one plate, so I'm guessing my dealer doesn't know its possible to order without? Anyway, as a temp solution I went with an AZ flag plate, until someone comes up with a good looking solution to the holes left in the bumper.
I would hate the dealer for that if a front plate was not required in the state I lived. There's no point in ruining the front end if a front plate isn't even given to you...