As pointless as this thread might sound, I wish I had it when doing my rear brakes on my Focus ST and Fiesta ST...
How to replace the rear pads on a Fiesta ST and Focus ST and compress the rear piston. (Shameless SEO-ing). Was surprised that it took me nearly 15-20min of Googling to find the answer to my problem.
I come from Porsches and have only serviced those brakes for the past 7 years, they are 4 piston monoblock calipers F/R. So when I came upon the rear caliper of my Focus ST and Fiesta ST I was scratching my head on how to compress that little piston!
You will need this tool here: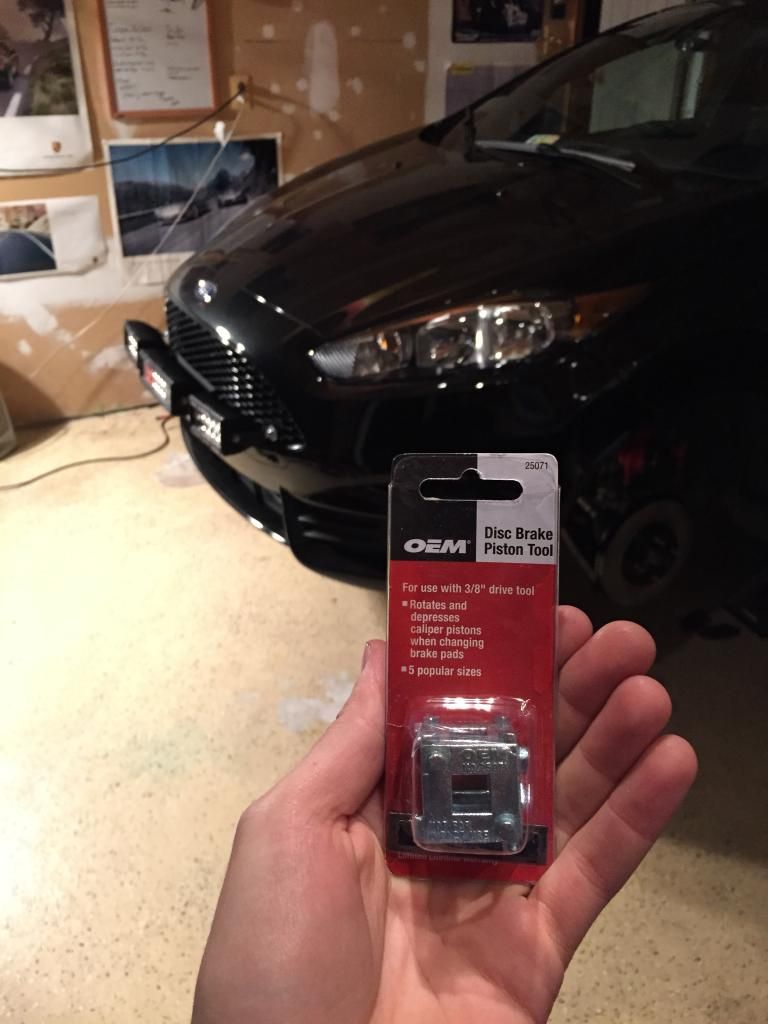 Put it in your 3/8" drive ratchet
(There are 6 configurations on the cube to accommodate for different sized holes on the rear caliper piston. Just play with the cube and see which one fits best.)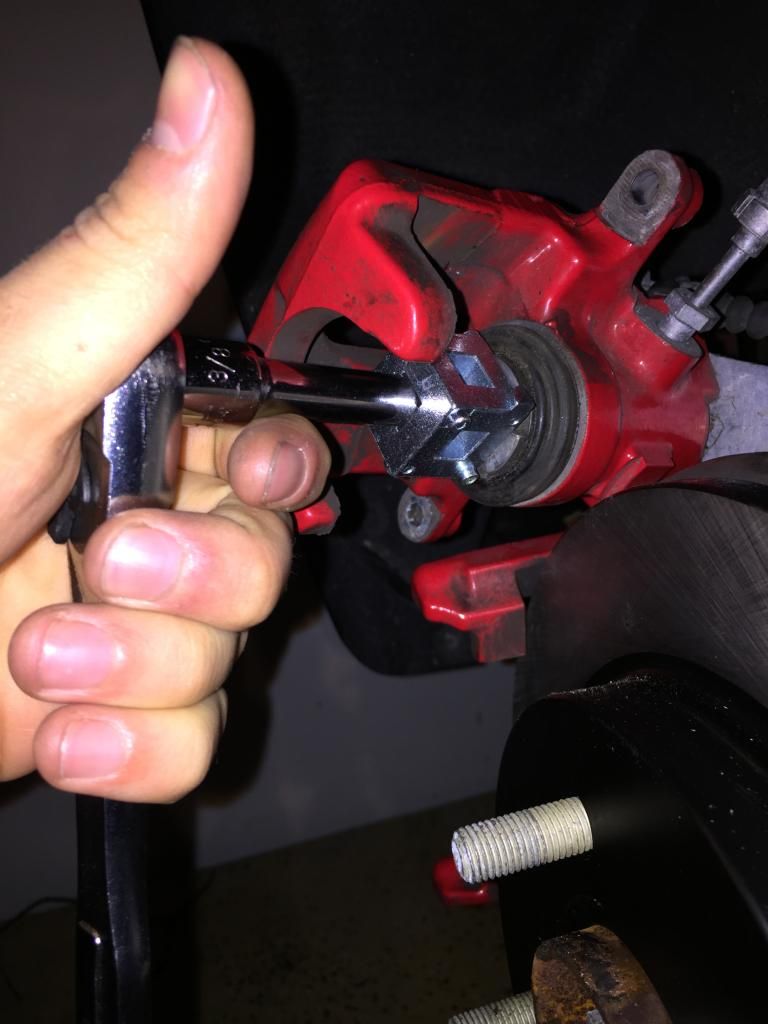 Push HARD and tighten down on the caliper piston at the same time. If you don't push hard enough, then the piston will not retract.
For the fronts, I picked up this nice tool for $8! Wish I had this a longggg time ago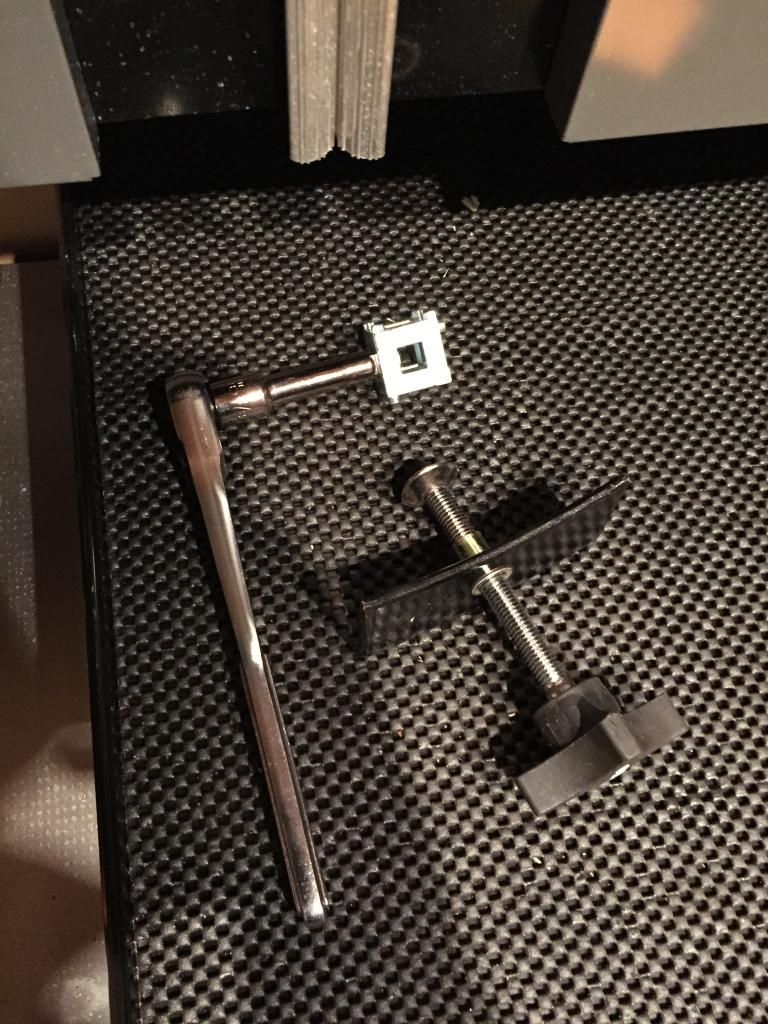 Put one brake pad against the piston and then mount the tool in the caliper and then just hand tighten. Couldn't be easier. No more Hercules sized channel lock pliers (can't believe I ever used those.)
I did a full brake install after cooking them in just 2,500-3,000 miles. The fronts were toast and the rears were about fine. It was a nice pad while it lasted, but it definitely didn't last long enough for my satisfaction. I ended up with Carbotech RP2 front and rear. Cryo Stoptech rotors in the front and Centric high carbon rotors in the rear. I didn't go for the Cryo's in the rear since the high carbon's were so cheap ($30/ea) and they will grab the pad better than if they were also cryo treated. The pads from CarboTech are an endurance race pad, had to be custom made and took about a month from order to door step.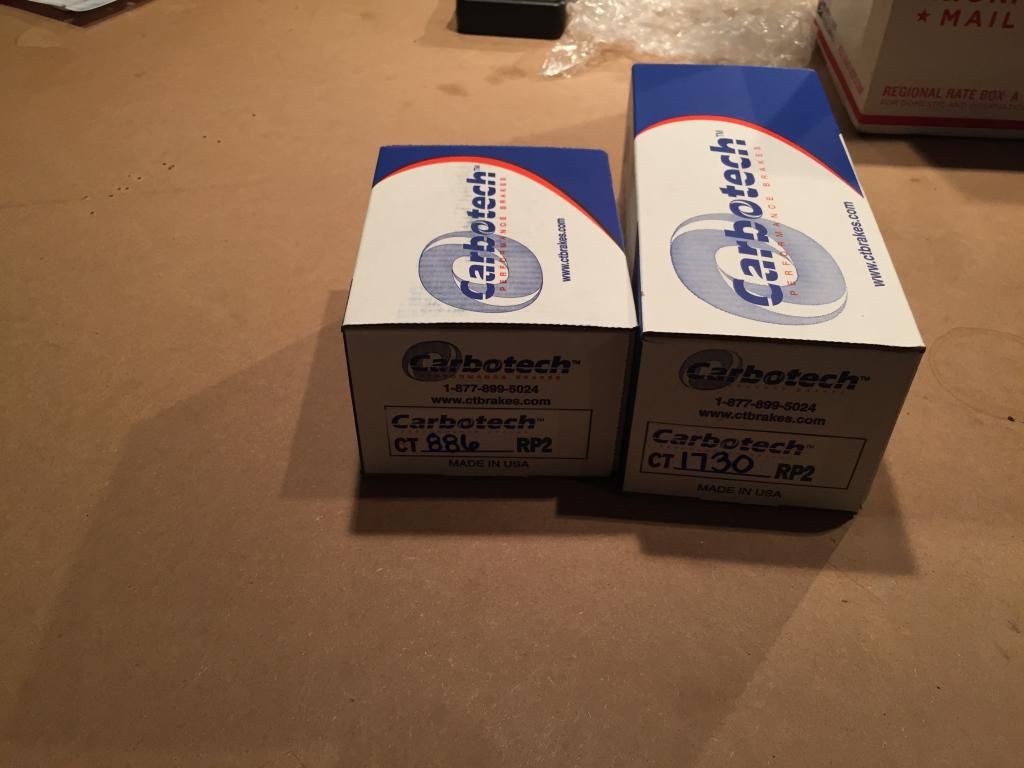 Here are some photos of my stock front Fiesta ST pads after 2,500 miles... I don't really push the car that hard tbh. Always have DSC or traction fully off with the console button. Only time I leave it on is commuting in traffic.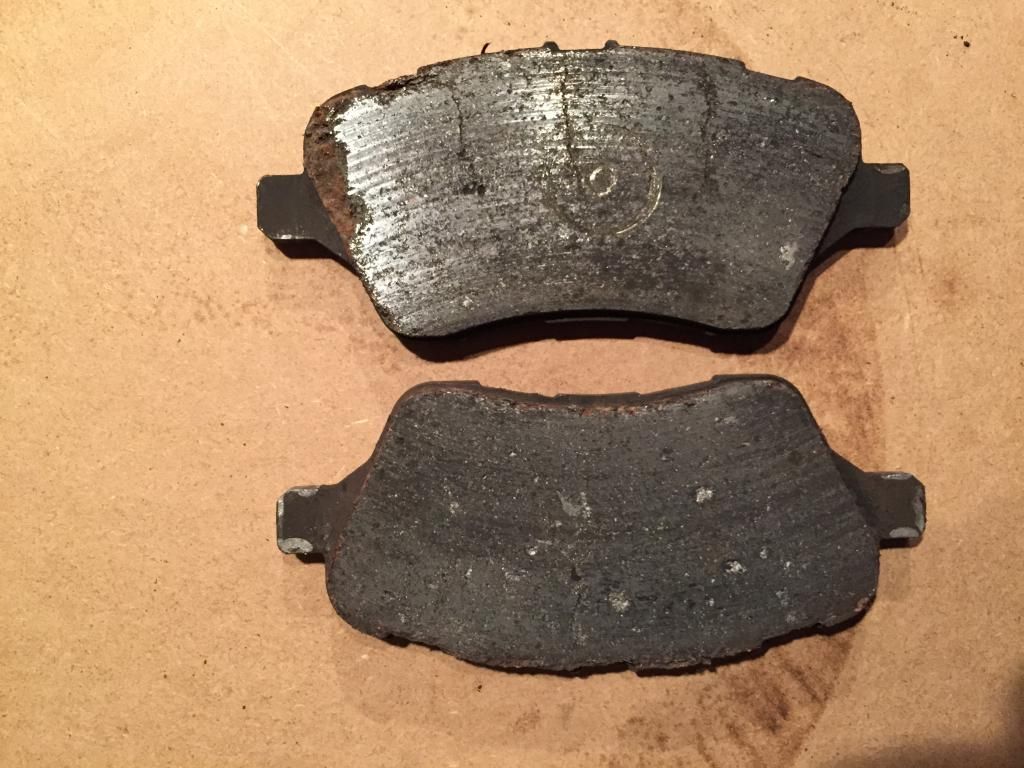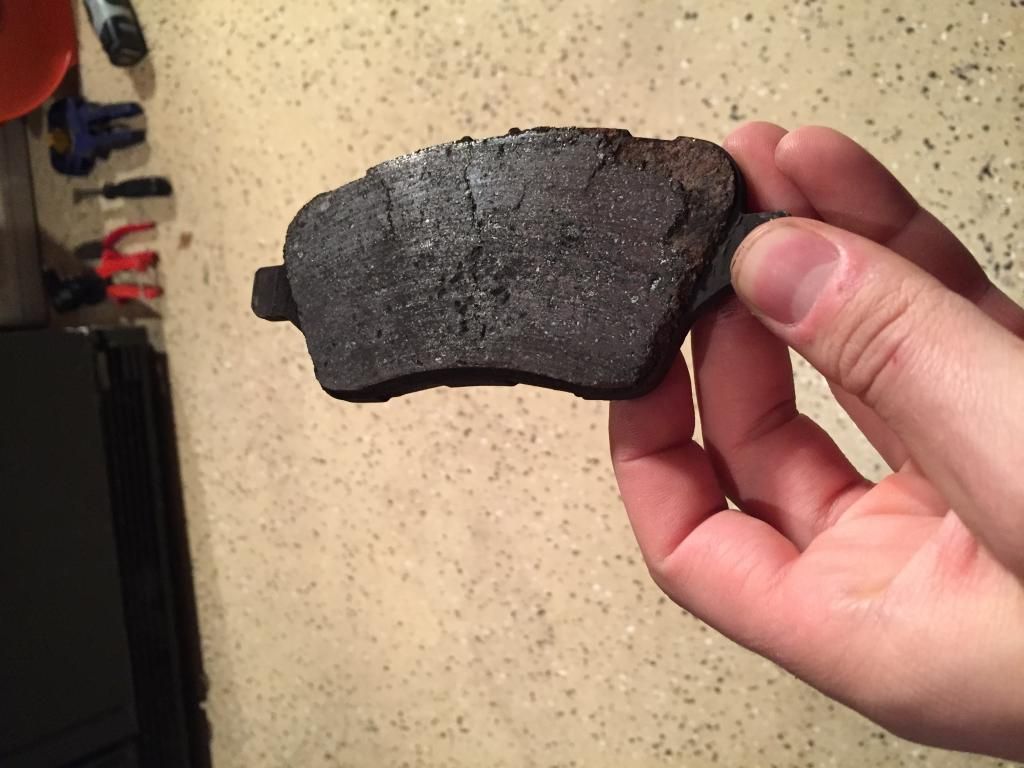 Rear of the above pad had some heat on it lol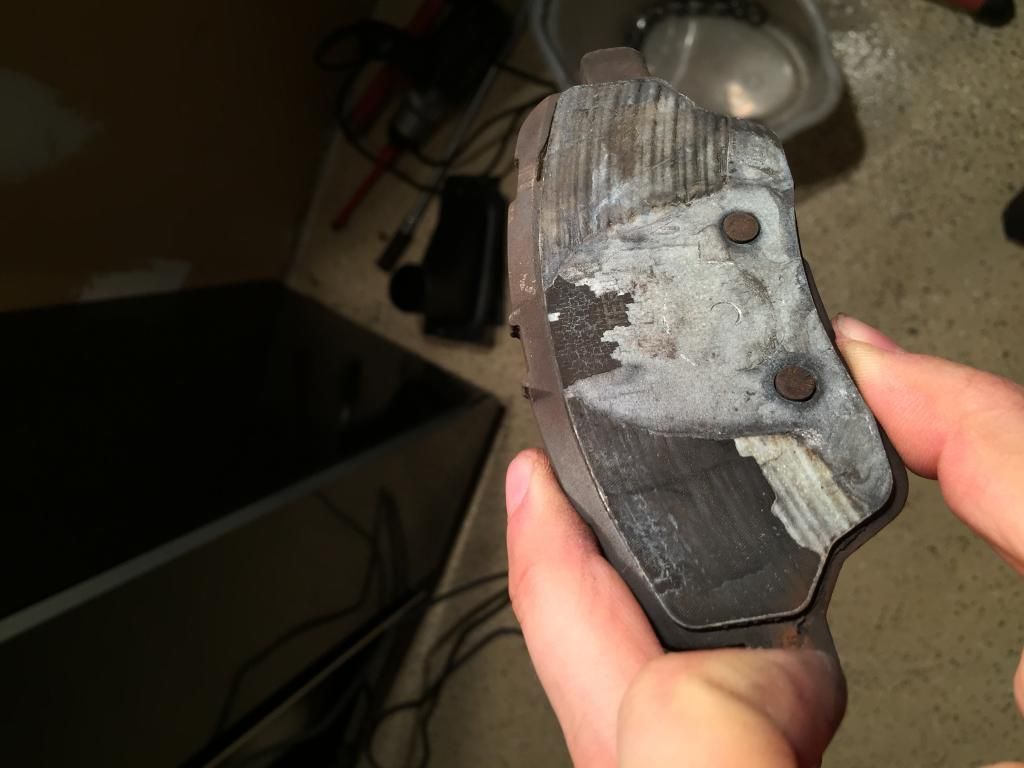 Here are some measurements compared to the new CarboTech RP2's vs the old pads...
Rear Old: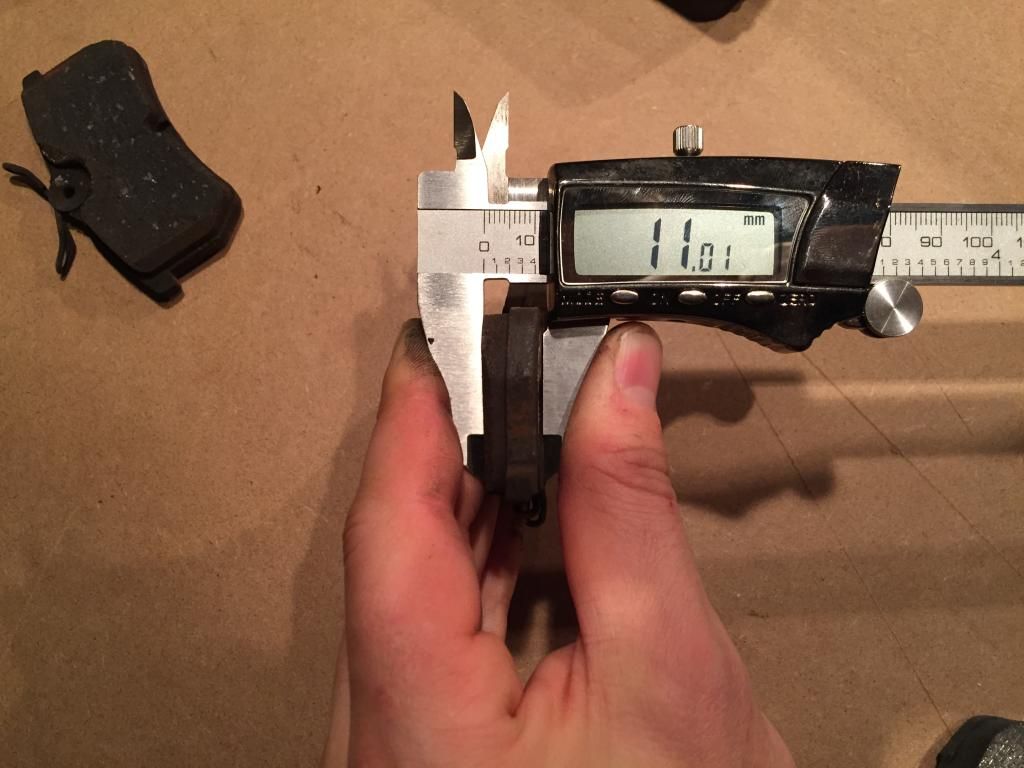 Rear new (RP2):
Front Old of the most meaty pad I had left: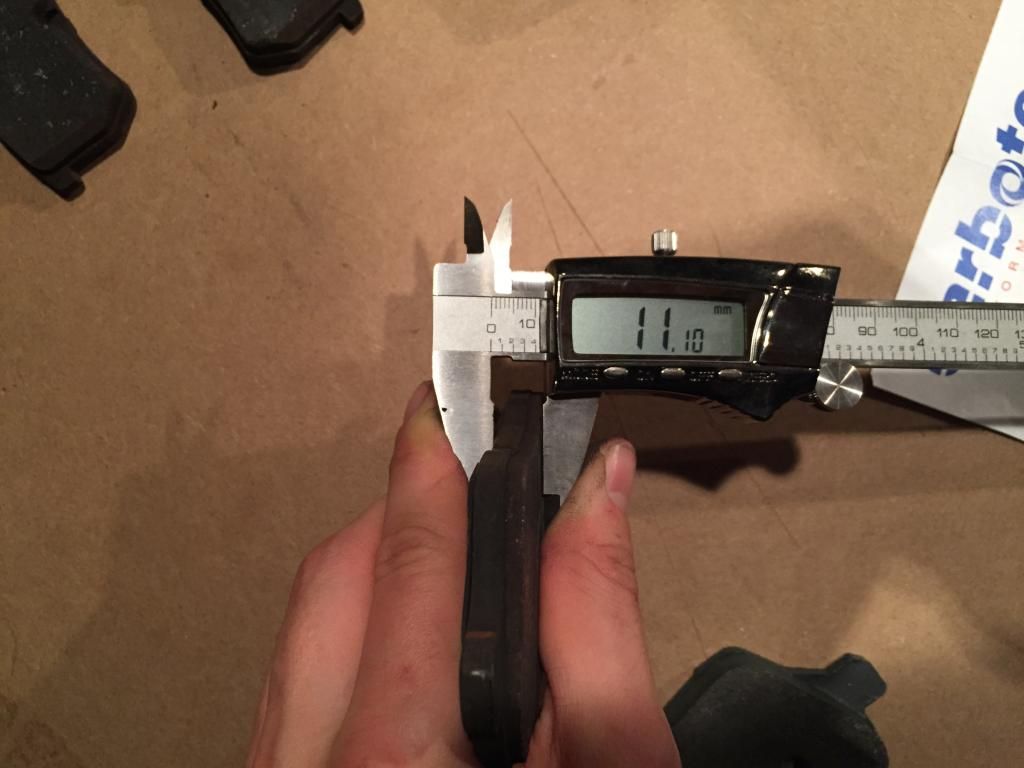 Front New (RP2):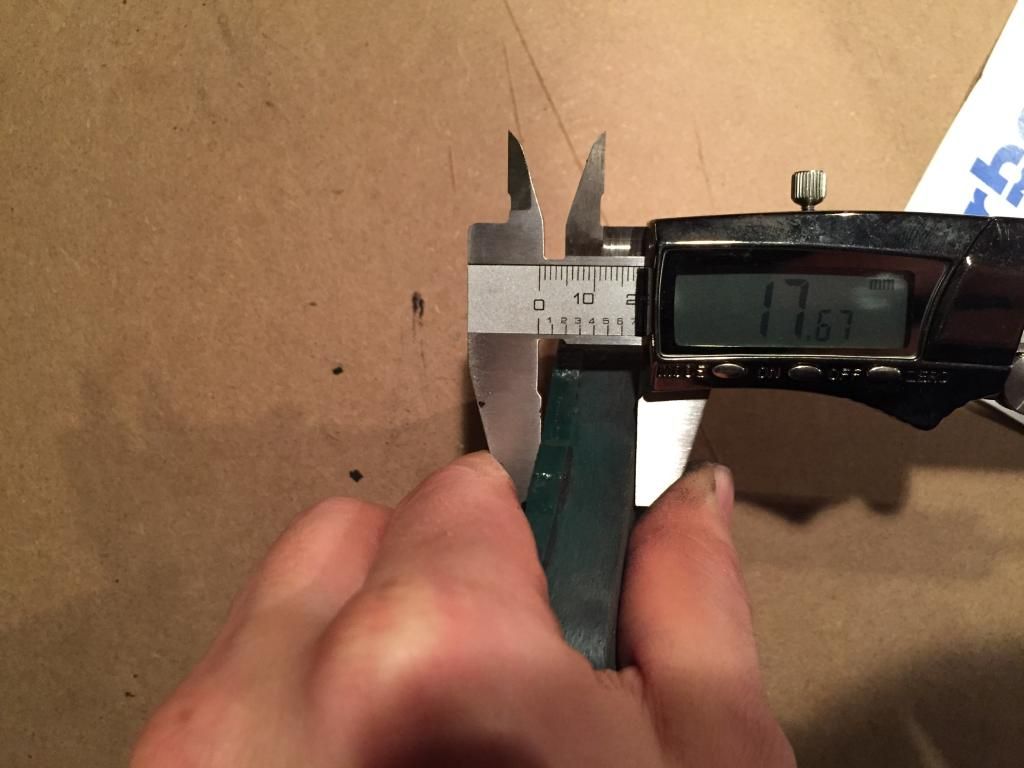 Fronts installed: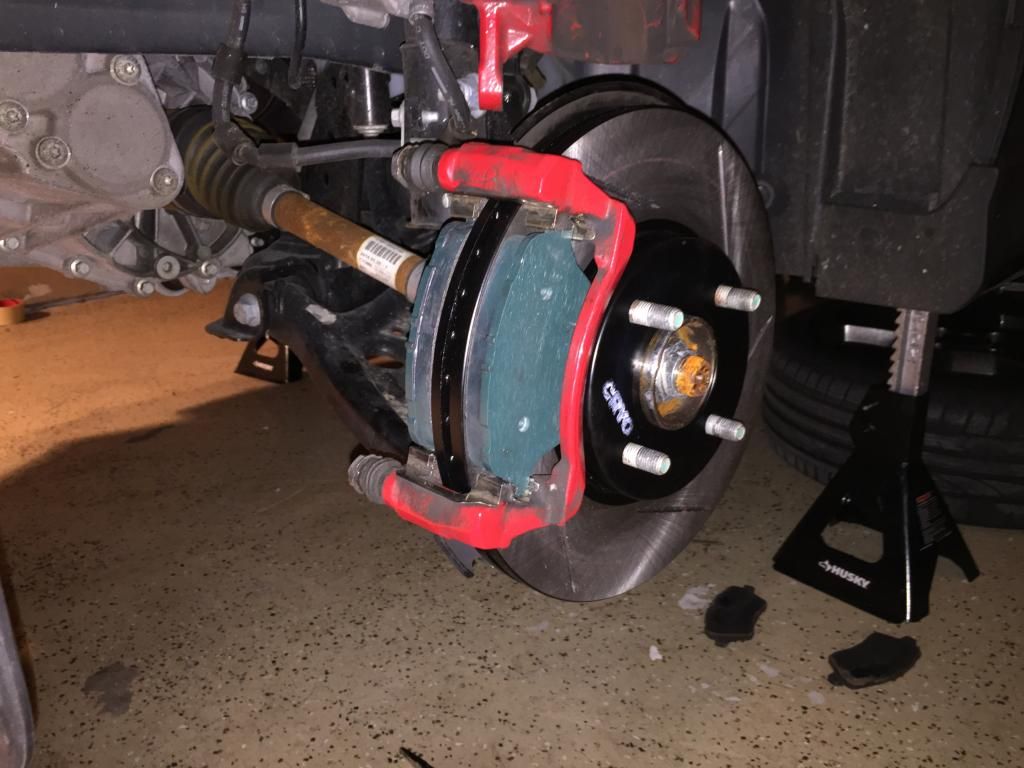 No other photos for the pads.
Putting on stainless lines this week and flushing out the stock fluid for Castrol SRF.
Also took a stab at routing some brake ducts :whistling: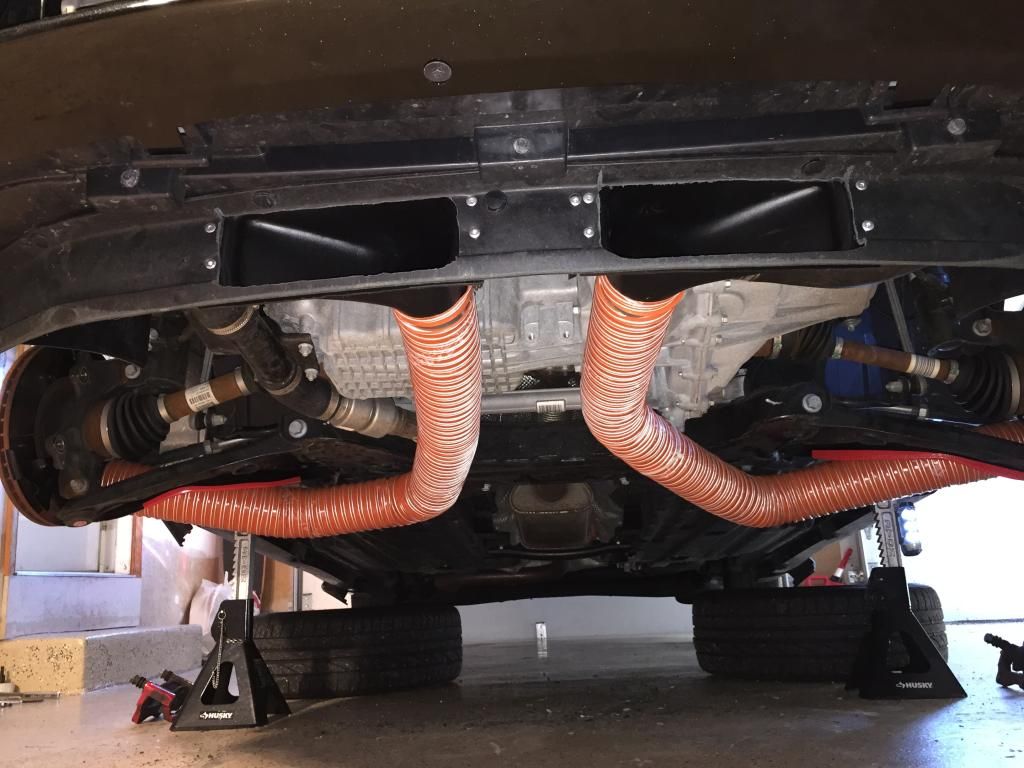 Do not do it this way!
Problems:
1. 3" ducts were too big and would scrape ground.
2. The location of the inlets would work if you don't drive the car on the street and only track race. Unfortunately my car likes getting airbourne every now and then on my private rally roads so I ripped these things off within 20 minutes. Would have loved if they worked since install was a breeze and I was able to retain factory fog lights.
I'll go the light mounting route if I think I need it. Problem with running endurance pads on the street is that you want to get them up to operating temperatures and I think the brake ducts would make them run too cool.
So far the RP2's are technically not as responsive/ user friendly as the stock pads (this was expected). But I haven't had the chance to really ring these things out yet and beat on them for 40 minutes of mountain roads.
Will report back once I get everything installed and do some testing.
Oh yeah... ran into this spaceship on some back roads while testing out the brake ducts for the first time.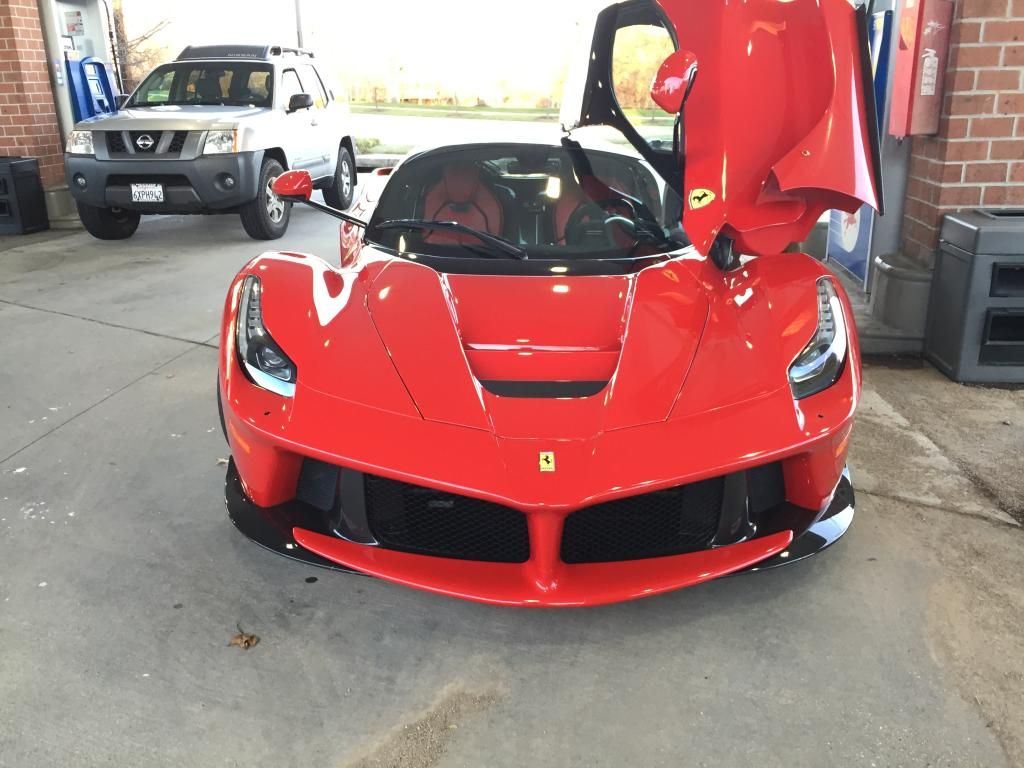 Hope some stuff here helps!