I have loved every second of driving my ST since I picked it up May 3rd 2014, and it continues to surprise me how much I love this little car that the ST team delivered, so a huge thanks to them. That being said, for some of us a stock car just doesn't cut it and thus we choose to modify our cars to make them truly ours.
This is the story of my FiST
Delivery Day!

Here I am at my parents place showing her off for the first time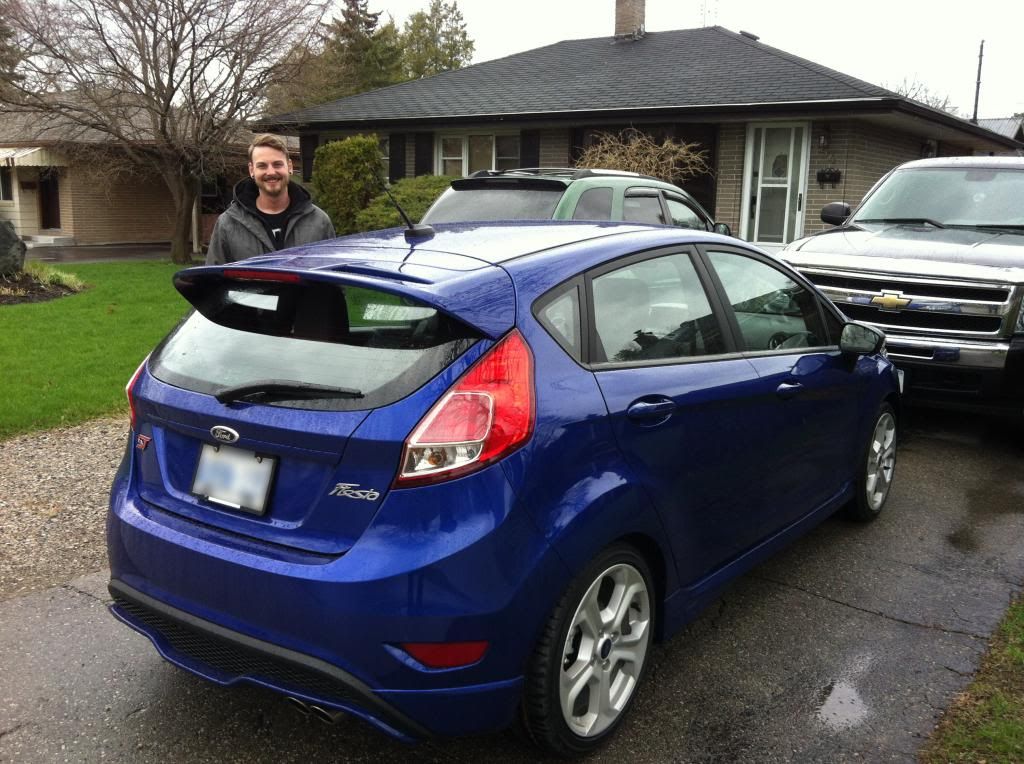 Later that day at home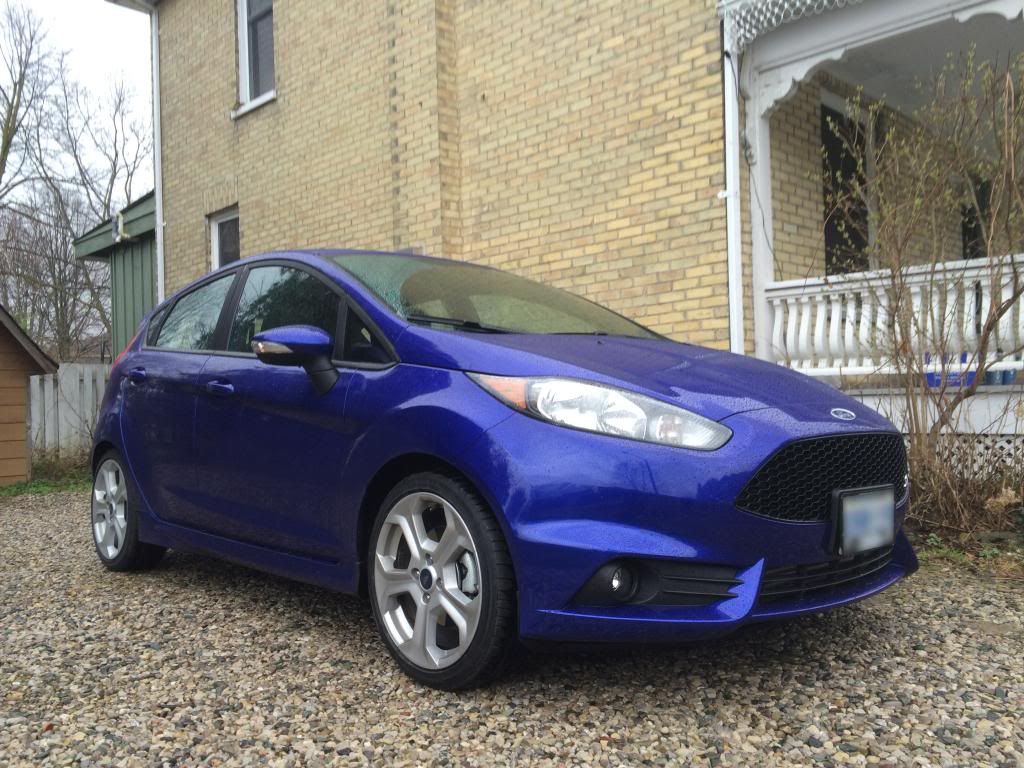 Dat Ass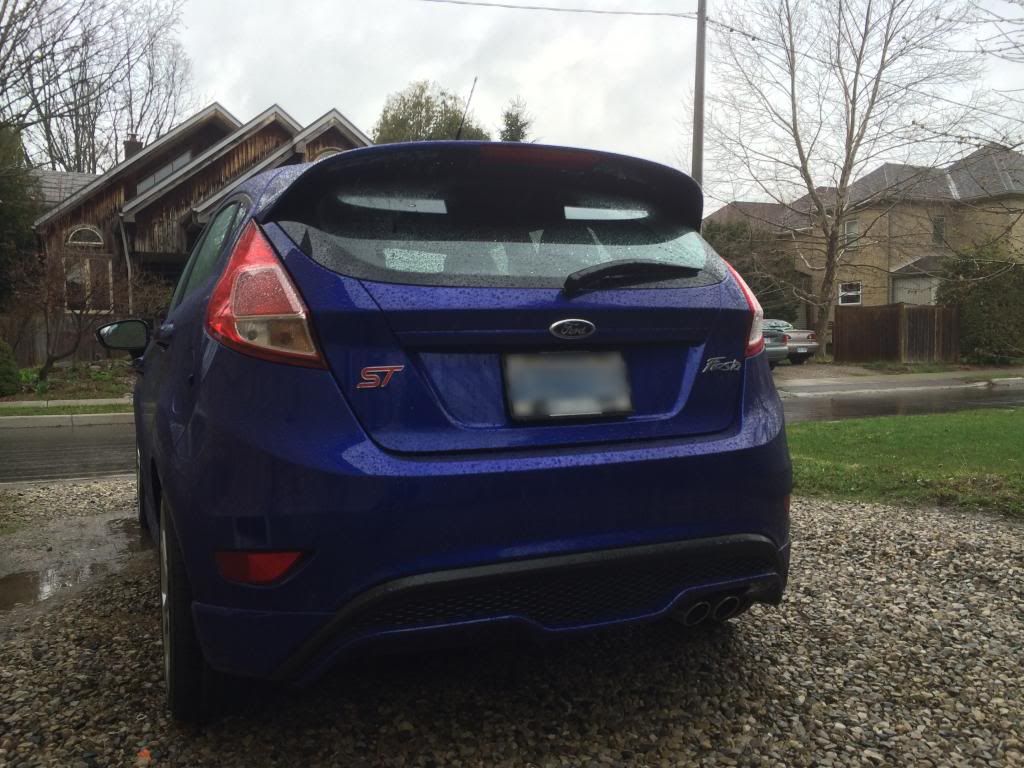 Yahoo for Recaro's in Canada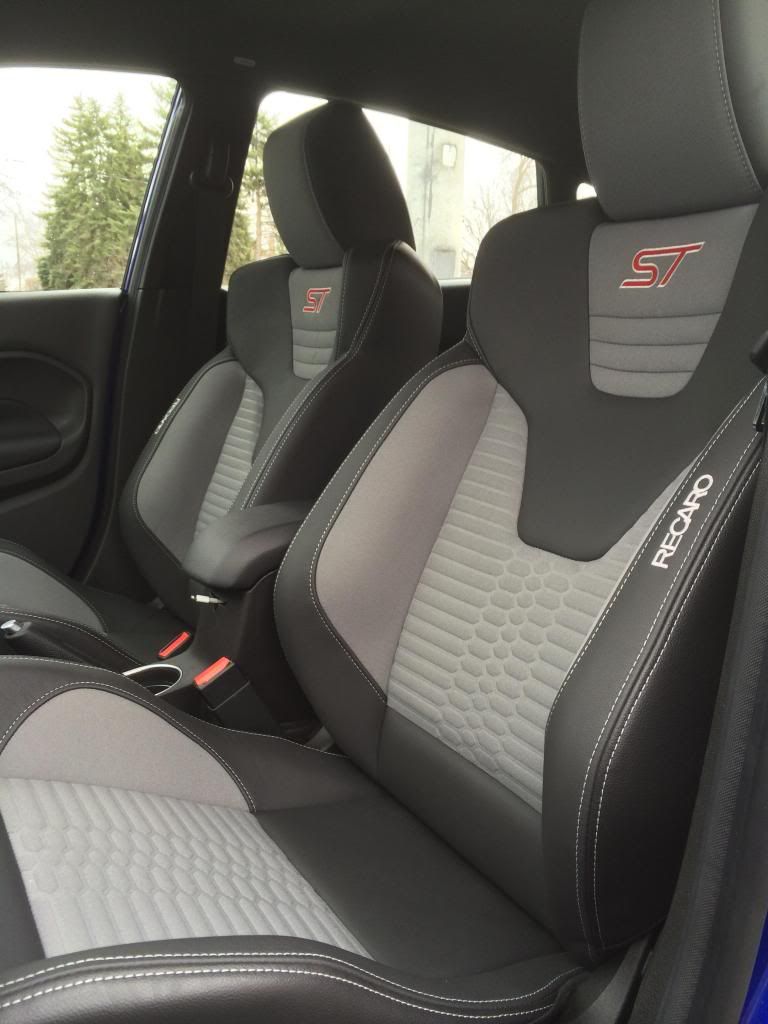 1st "weekend project":
(happened to be in the middle of the week )
After 5000km I had 4 rock chips on my hood and some damage to the rear section of my roof from a piece of clay that came off the roof of my house in a rain storm, so that was the first thing to be fixed.
To fix the damaged areas I followed the guide
here
on the /Drive network. The process worked great for me, although I have to admit I was a little scared to wet sand my brand new car, especially on the hood.
Here is what it looks like using 2000 git wet sand paper before buffing (my test area)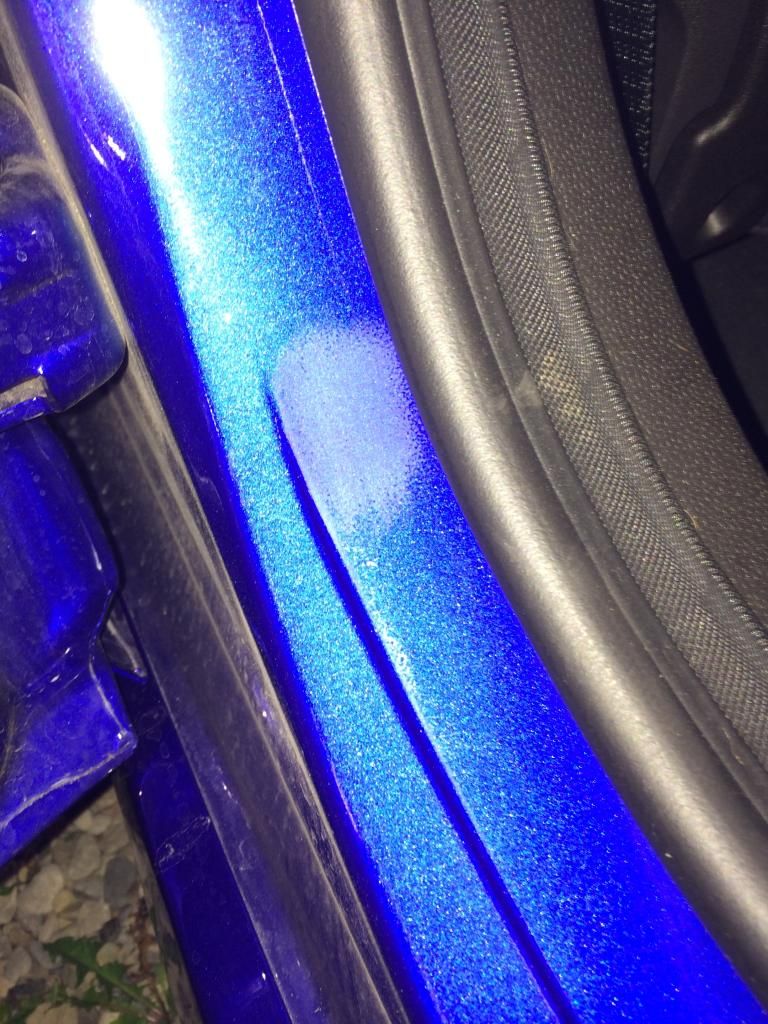 To get rid of the hazing caused by wet sanding I used the Meguiars DA Power System that attaches to my cordless drill, and uses 2 products and sponges to buff everything out. The DA system worked great, needing 3-4 applications of the coarsest compound depending on the spot, followed by polishing and then waxing.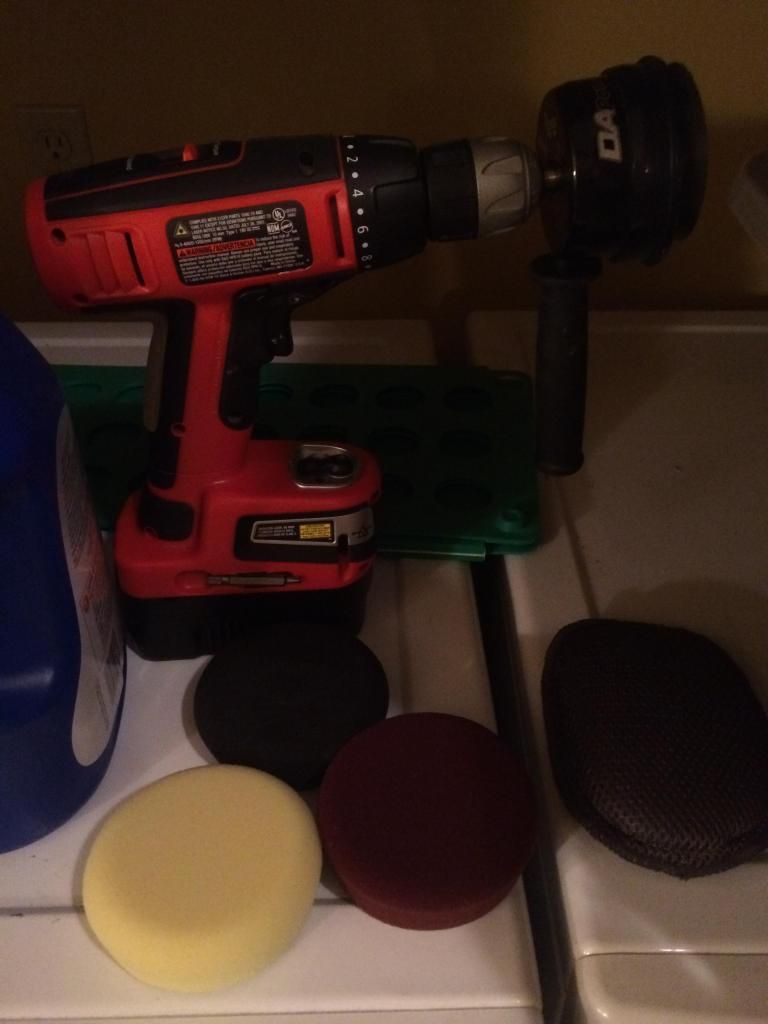 I still need another application of paint, wet sanding, and polishing for me to be happy, but I didn't have another overnight drying period where I could wet sand and polish in the morning, so I'll come back to it soon and make it perfect.
Here's the result on the roof where it's most visible, the chips on the hood are hard to pick up with my phone camera due to the small size.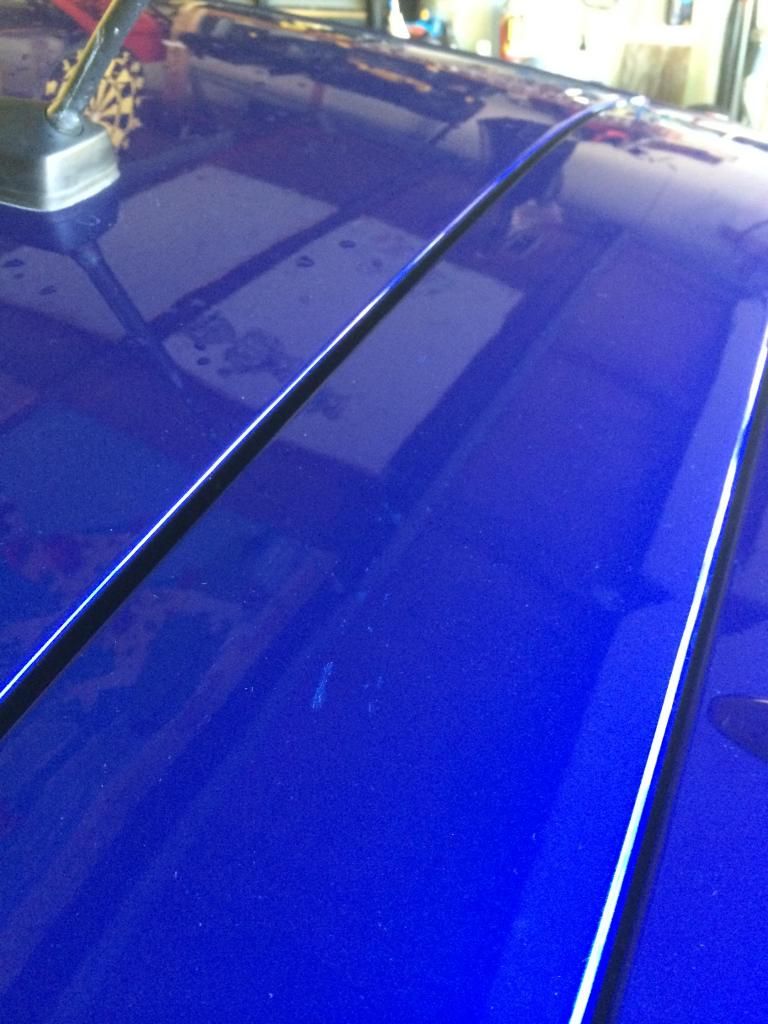 On day two after finishing the touch-up project I moved onto plasti-dipping my wheels black and moved the ST badge to the "proper" side.
For Plasti-dip I chose to do the entire rim, so that meant the car went on jack stands for the day, and a friend was kind enough to let me use his garage and backyard to paint.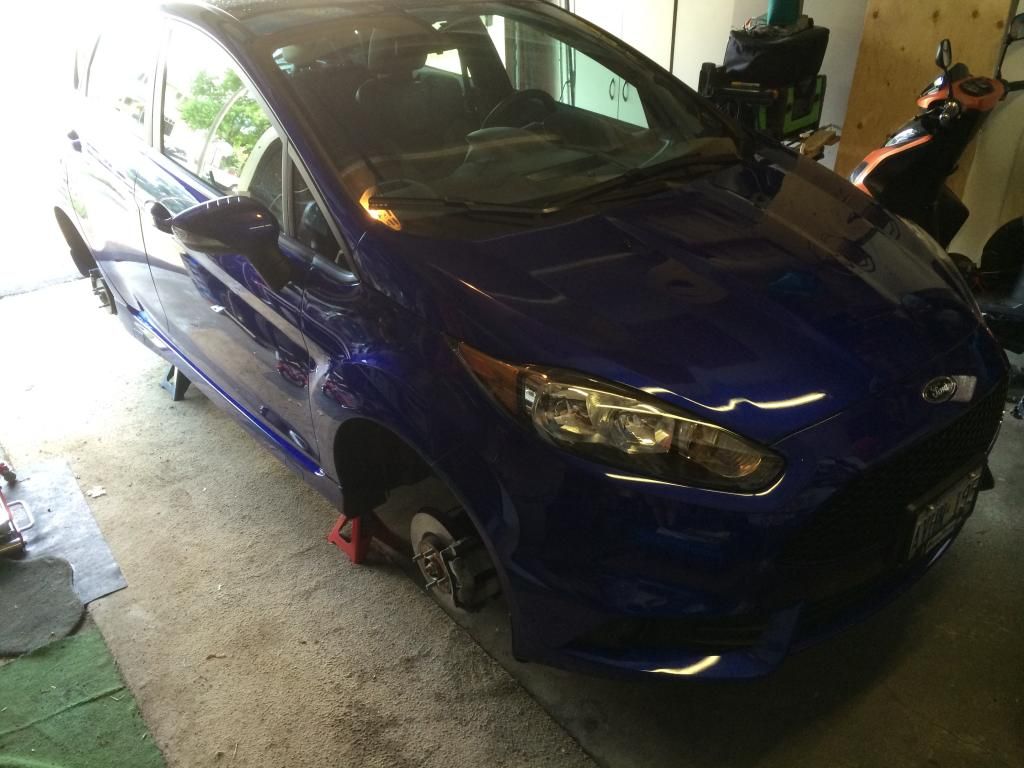 After cleaning the wheels, and prepping the tires, and then 5ish coats (4 rattle cans) of Plasti Dip I'm happy with how they look.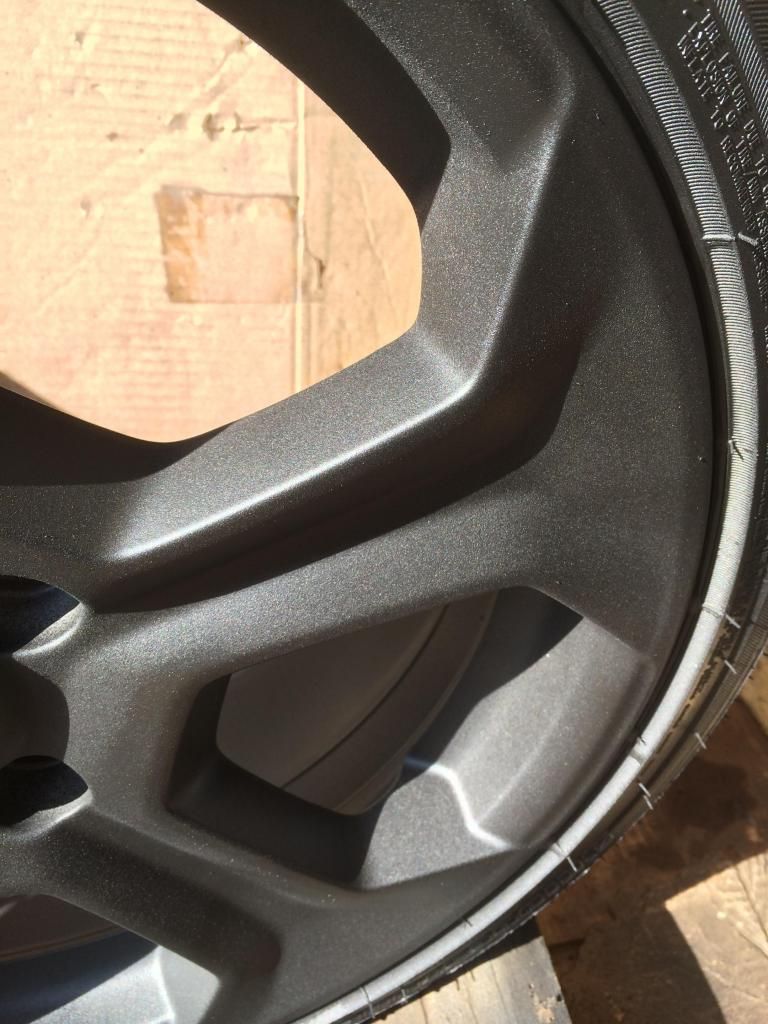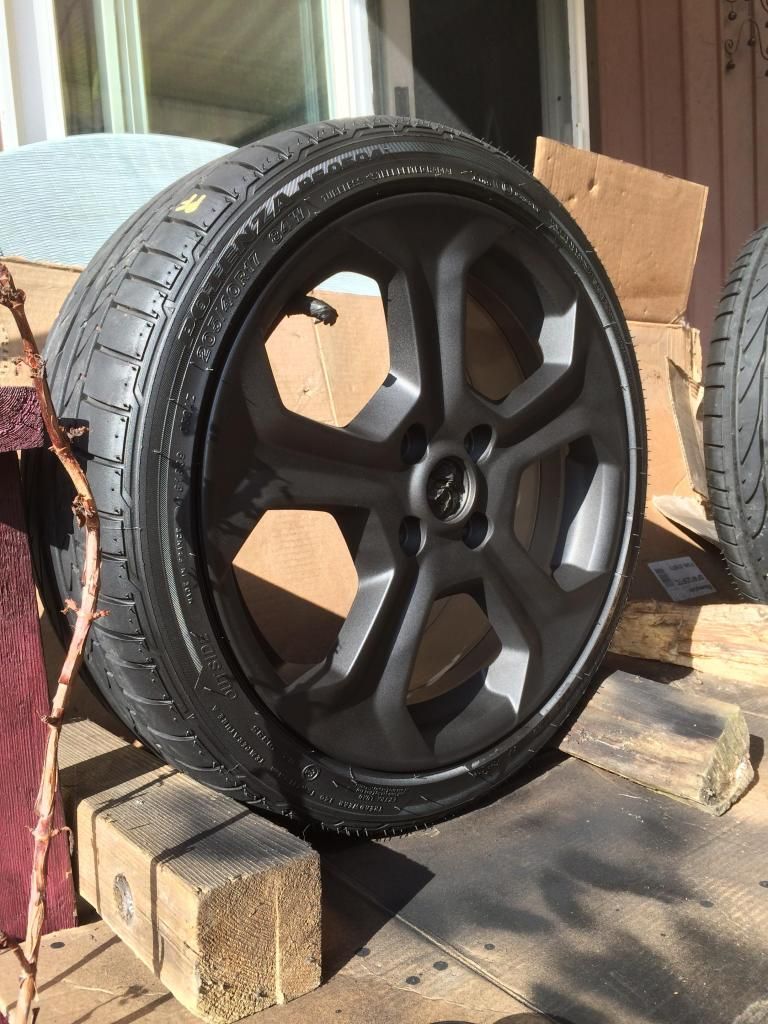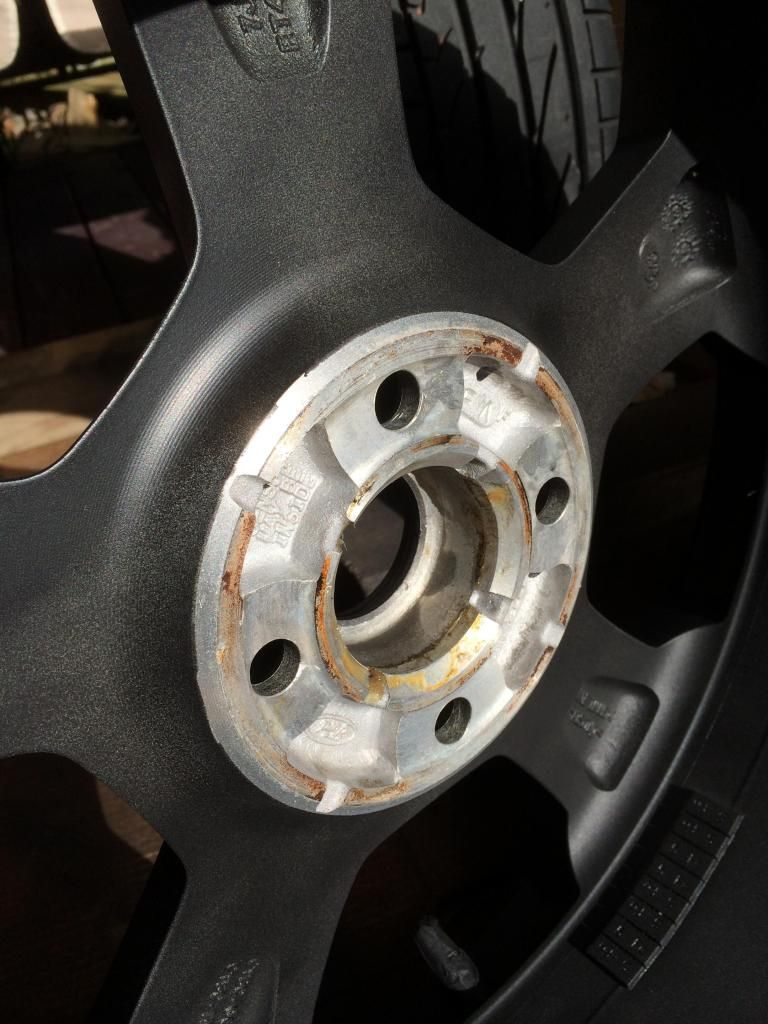 For the de-badge/re-badge I used the heat gun and dental floss method to get both badges off, and then goo-gone and paper towel to work off the foam tape. It's really easy if you start to get some goo-gone behind the tape and work it away from the paint, the spray bottle version is handy here. Finally a finish with the DA polish and yellow sponge, and then final cleaning with rubbing alcohol. To re-apply the ST logo, I removed all the previous foam and glue, covered the entire back of the badge with outdoor 3M double sided tape, then cut the extra off with an x-acto knife.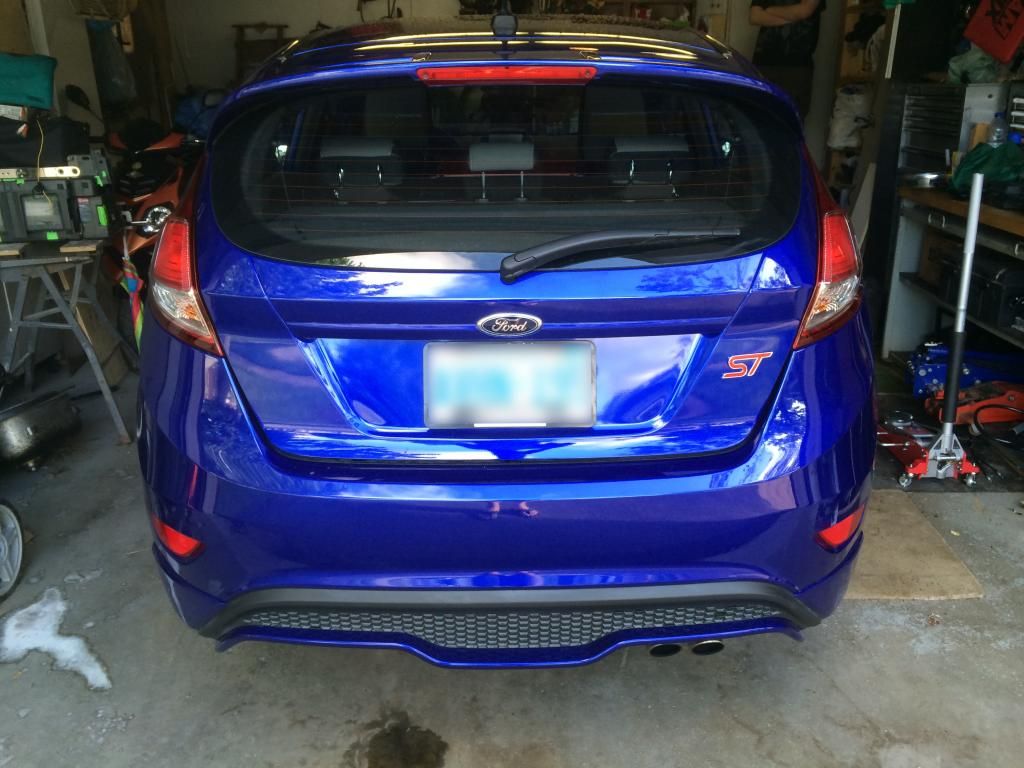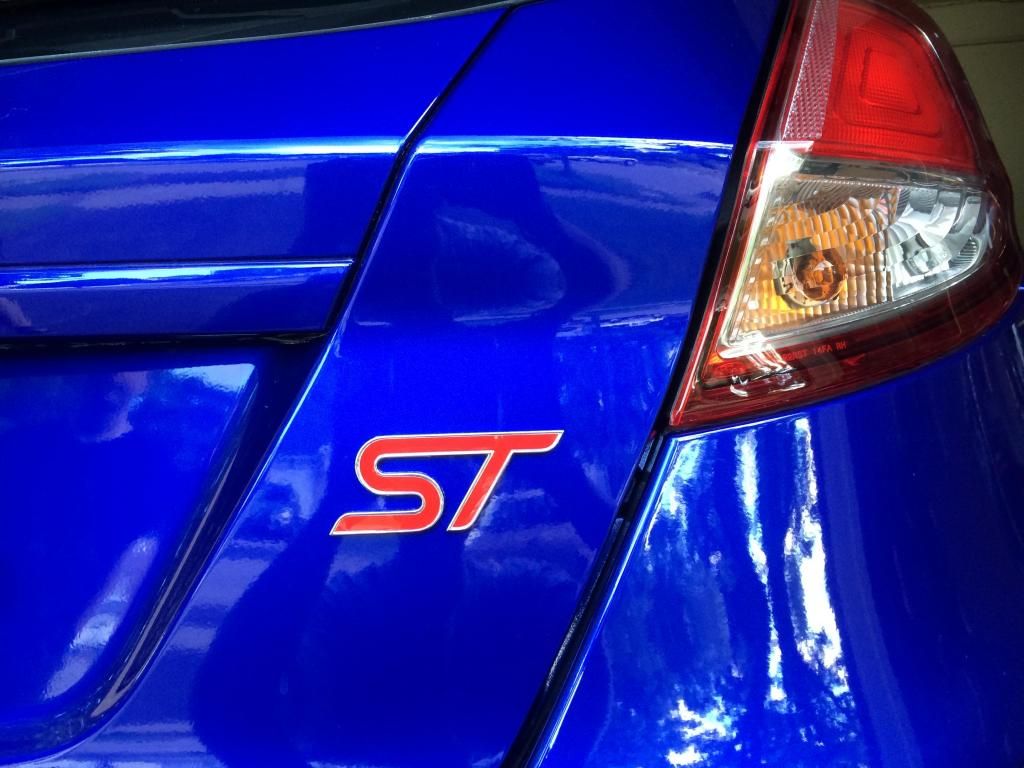 Here are the rims after drying and back on the car.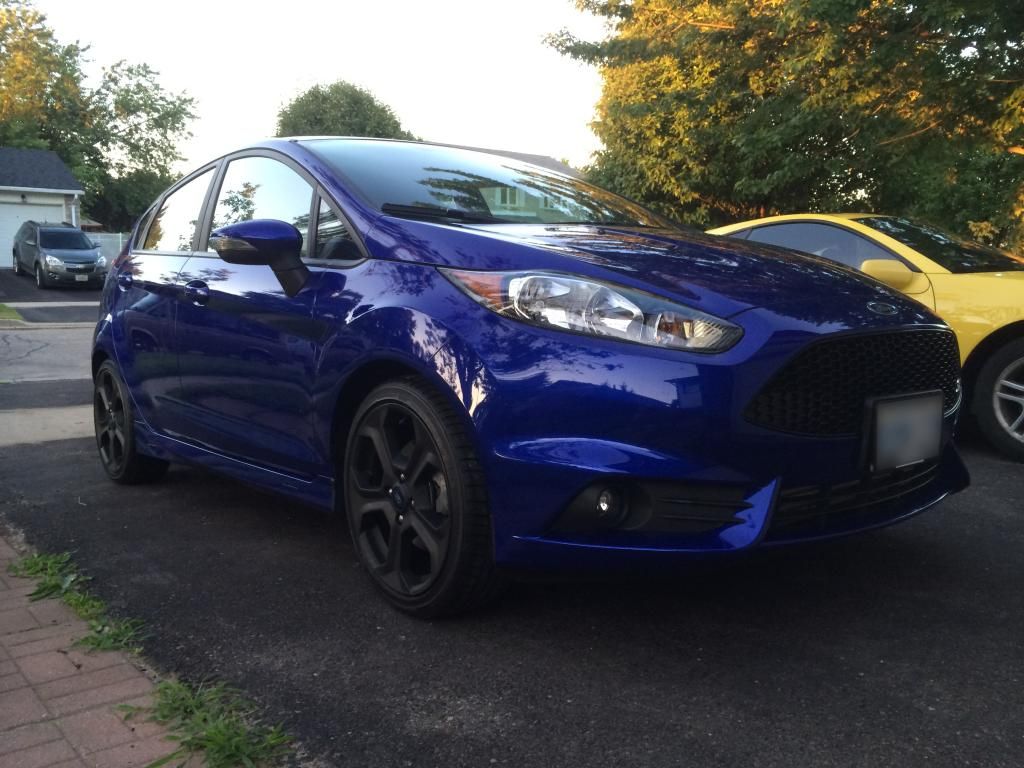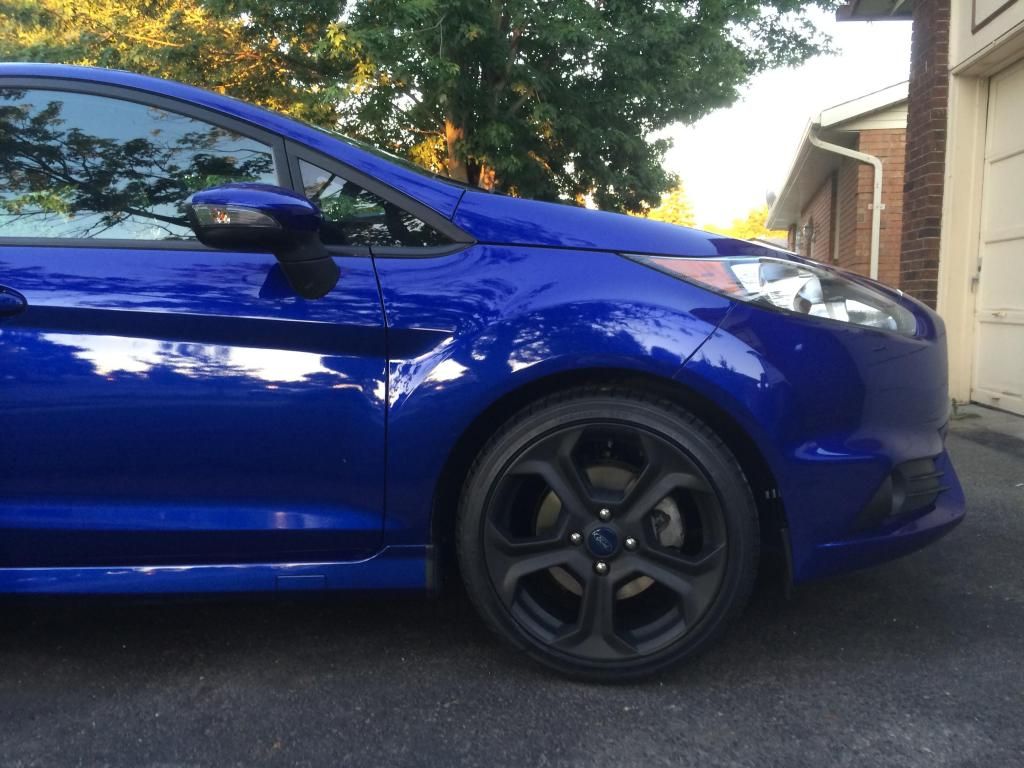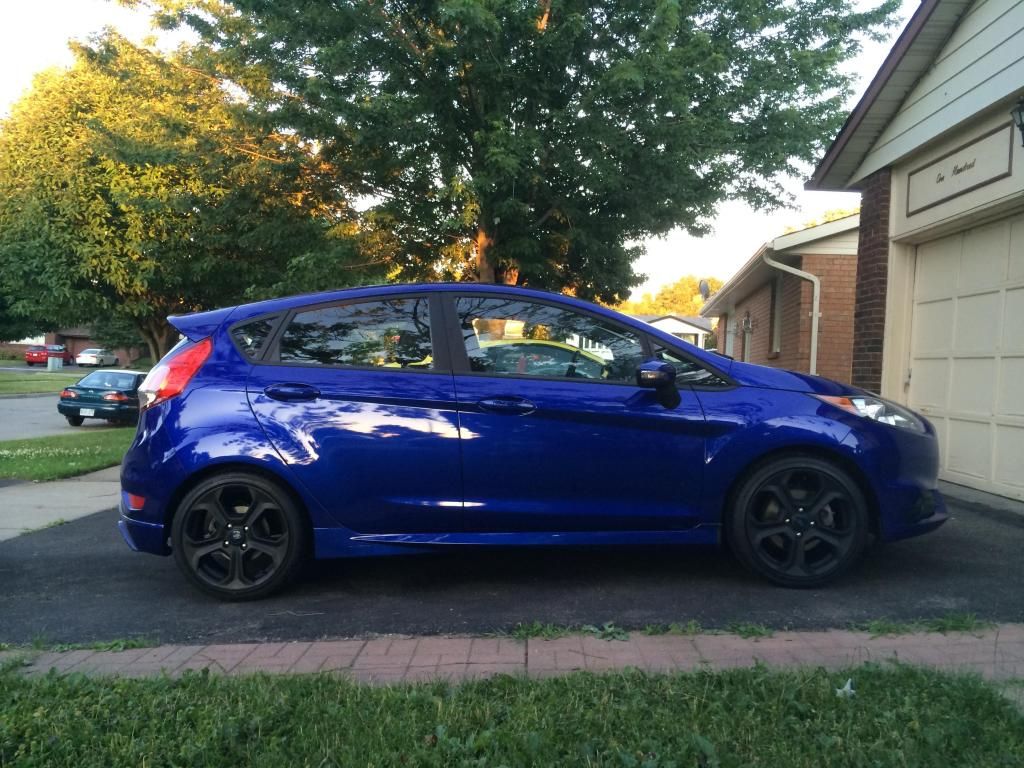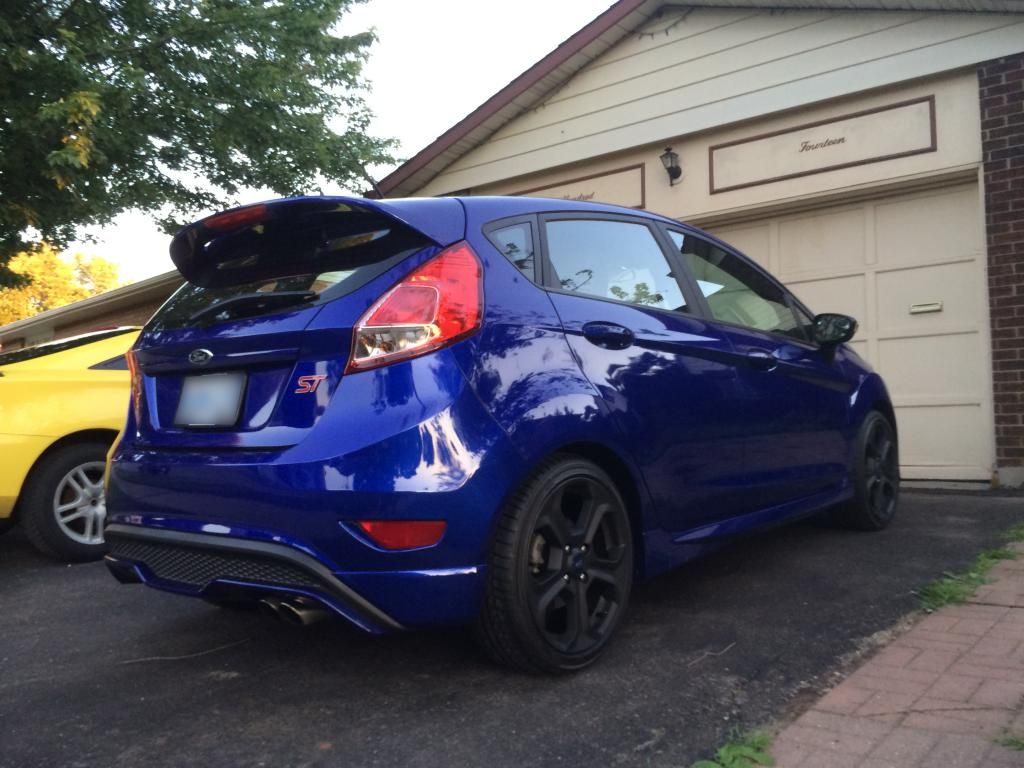 Thanks for reading!
Hopefully coming sooner than later:
ST centre wheel caps
Tints
Cobb RMM
Leather centre console cover and door arm rest covers
Rally Armor MudFlaps (once available)
I'll continue to update as things are checked off my list, and add other things as they get closer in my timeline.