Discussion Starter
·
#1
·
So, I wasn't satisfied with the dead pedal (well, lack of stock) in the ST, and all the aftermarkets require drilling and don't match anyways. Well, we had a similar situation with the STi, and a company called Subtle Solutions CNC an aluminum replacement with rubber grips that matches the OEM STi metal/rubber pedals exactly. Turns out it matches out pedals close enough.
http://www.subtle-solutions.com/product_info.php?cPath=21_24_27_38&products_id=127
The OEM STi pedal is held in with two push-pin retainers that fit into pre-existing holes. Well, when Subtle sends you the pedal, they send you a few replacement rubber pieces if/when they fall off from use. Luckily i had my large rubber piece left over from the STi, so I used that with the spare they sent with the new pedal to cover the holes for the mount. Perfect;
To secure it I used a long strip of hook side velcro to catch the fibers of the OEM Fiesta carpet. I covered the entire backing as I didn't want dirt to get stuck there and there's less chance it'll come off during something like autocross, or just general use.
Then it's a simple stick-on operation. It can be pulled off easily and shouldn't damage the underlying carpet. Besides, it's nearly the exact size of the "dead pedal" area Ford left us.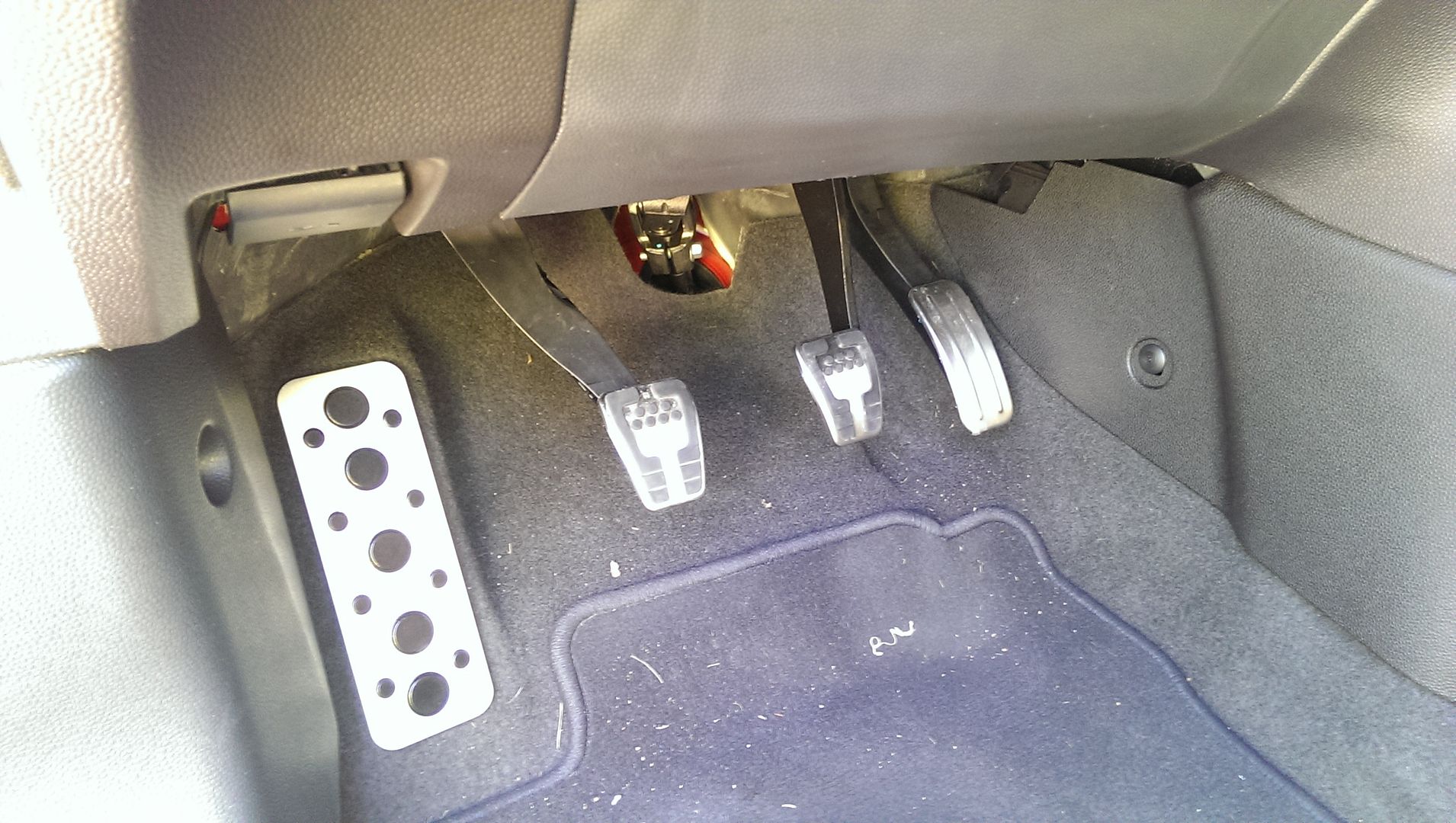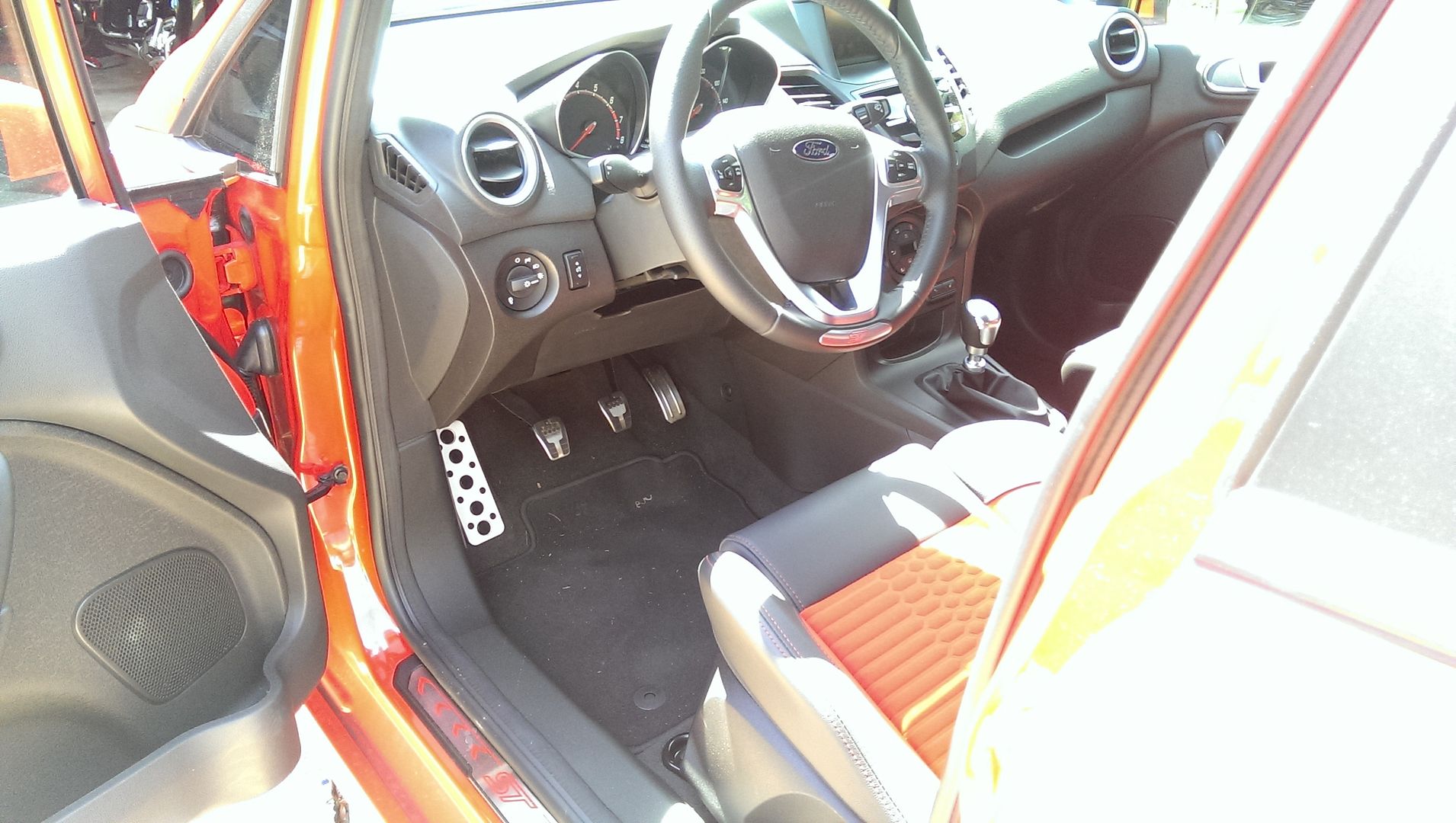 Is it perfect? No, but it's close enough, and mimics some of the details found on the brake and clutch pedal (the rubber dimpling). Besides, it grips well, protects the carpet, and likely won't hurt the carpet.