Discussion Starter
·
#1
·
So, I have bad luck, always have.
I went and got myself a brand new 2016 Fiesta ST in magnetic, with everything but the recaros. (love the bolstering, hate leather seats, plus the color contrast was so stupid.) Why does the focus get all black, but we have to get a retarded colored insert?
Anyway, Ive been working 74-84 hours a week for a couple years, and at my present job, this will not change. Im making alot of money, so I wanted to buy my first BRAND new car. (instead of last years model)
Three months later................................
I grew up in the country, never came close to hitting a deer, always seen them, always had time to react. BUT, I never had a new car before, and the first sentence still stands.
Here's where it gets worse. The shop I had it towed to, is owned by an awesome body man, and hes been working on cars his whole life, and he said they would probably total it. NOPE, estimated over half its value in repair, and decided to repair it. That was on June 12th. Ive waited on EVERY SINGLE part for the cosmetic repair, because there are none in stock from Ford. The car was finally cosmetically repaired last week, I had it taken to the Ford dealer in the larger town nearby to have it all checked out. Apparently some wiring got torn, and fried the PCM somehow. There are NO PCM's, and I have no idea when I get my car back.
If you take one thing away from my experience. If you find yourself in a similar situation, Hit the ditch and lay that mother fucker on its side.
On another note, the aforementioned body man smoked all my lights, so If I get it back, at least it will look nice, as I wait for all the future problems to manifest themselves, years down the road, when no one will link them with the accident but me.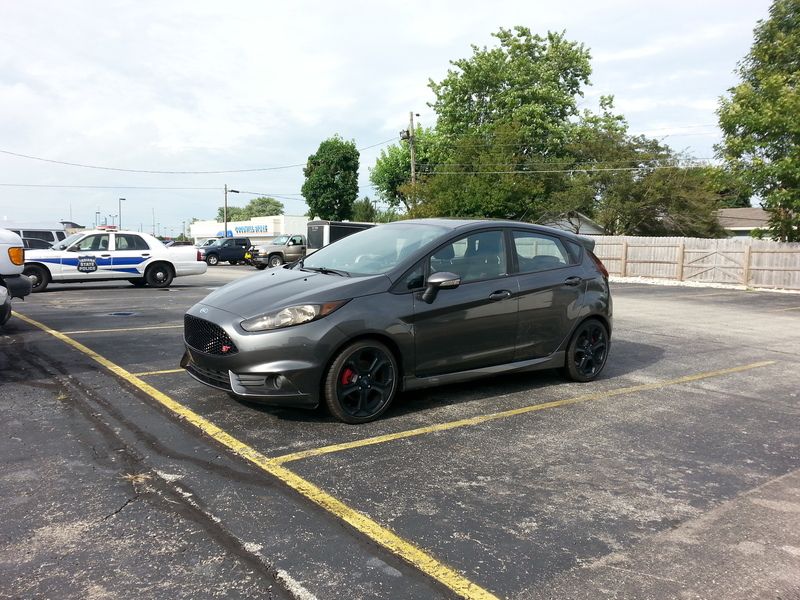 So remember folks, dont have bad luck.